The mission of My Lingo Tutor is to provide you with powerful and intuitive language learning Android apps. At the moment, we support Spanish language, with more languages to be added in the future.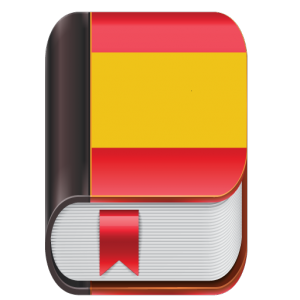 Spanish verbs Android application
Spanish verbs app allows you to search and practice Spanish language conjugations wherever you are, since it works offline. It contains more than 600 most common verbs (future app releases will add even more verbs). User friendly navigation and built in search engine allows you to find the verb you need in a moment.
This app is ideal for anybody who wants to learn Spanish language and it can be of great help for travellers to Spain, Latin America and other Spanish speaking countries (405 million speakers worldwide).
Main app features:
It is free
Small size
No internet connection is needed (works offline)
All tenses (22 forms including composite tenses)
Voice output (Android Text to Speech engine)
Verb conjugation trainer with result statistics
Verb translations to English and Serbian
Move to SD card
Mark favorite verbs
User selectable interface language (independent of phones system language)
You can support the development of this app by bying the more powerful Pro version that supports the following features:
customized verb trainings with only favourites, regular, irregular verbs and only selected tenses (useful if you are beginner and you want to practice only selected verbs and tenses)
more detailed yearly, monthly and daily statistics
app provides the correct solution whenever the user fails to respond correctly
pro version is ad-free